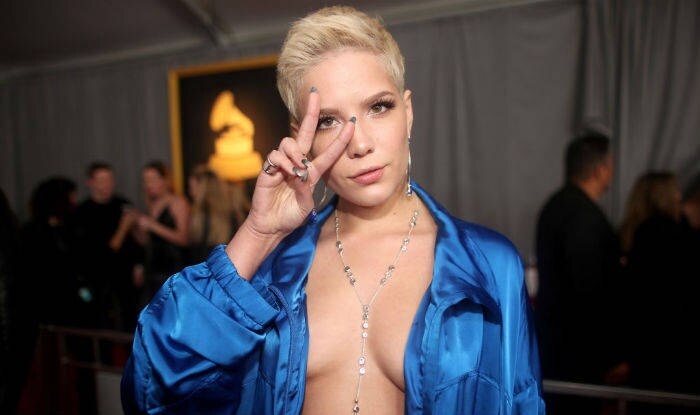 HALSEY'S "creative" outfit for the Grammy's
Almost every celebrity has a unique and stylish outfit at the Grammy's, but for Halsey's outfit, that's definitely not it.
Halsey wore an over-sized blue satin tracksuit: pants with over-sized pockets and a collared jacket that she left unzipped. The good part, though? She opted to leave her sports bra at home, instead rocking just a stunning silver body chain. It seems that she wanted everyone to look at her chest. Not bad.
The 22-year-old singer told Giuliana Rancic on
E!'s Live from Red Carpet
that her look — a royal blue satin jacket with nothing underneath, which she paired with a matching pair of parachute pants — was inspired by "a little TLC, a little Aaliyah, '90s R&B."
"I just didn't want to wear a dress. Why not hit 'em with a silk number," the star said, adding, "I wanted to do something that was very sexy and androgynous."
It's fine to think that way, Halsey but be more creative next time.